2017
Fun in the sun hosting summer BBQ for our friends from Children of Mine Youth Center. We were delighted to host our second annual end-of-school summer BBQ for the kids from the Children of Mine Youth Center in Southeast Washington, D.C. More than fifty kids enjoyed an afternoon of crafts, face-painting, a cotton candy machine, and an inflatable water slide–courtesy of the Foundation and staffed by our team of volunteers.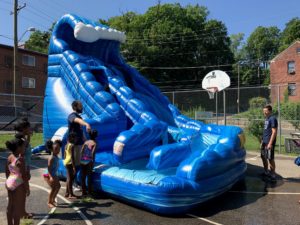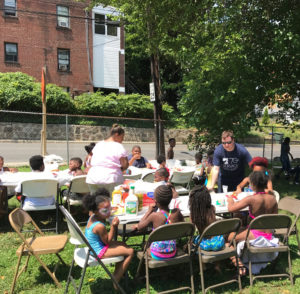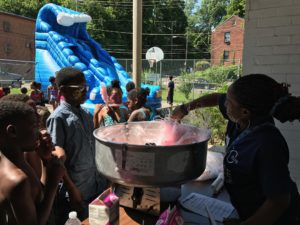 2016
Children of Mine BBQ: The D.C. office hosted an End-of-School BBQ for approximately 60 children at the Children of Mine Youth Center in Southeast D.C. The office committee plans events with the Center throughout the year. The BBQ celebrated the children for completing another successful school year.
In addition to general helpings of BBQ favorites, the event also featured a bounce-house, a snow cone machine, various crafts, a highly entertaining foul shooting contest, and some professional-quality face painting courtesy of Holland & Hart's own Heidi Beltran. The various event stations were staffed by D.C. office attorneys and staff.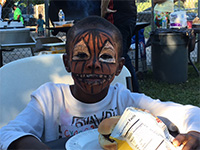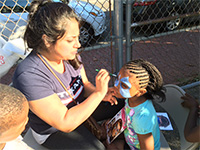 2015
Children of Mine Center: Over 60 children participated in the Children of Mine Center annual holiday party, supported in part by a $1,200 contribution by members of the Washington, D.C. office. The children had fun with basketball, arts and crafts, ice skating, a movie preview and gifts. Four D.C. attorneys joined in the fun including shooting hoops and donning ice skates.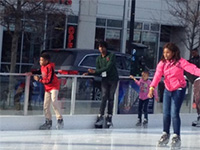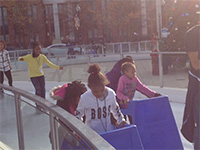 2014
Washington Youth Garden, National Arboretum: The Washington Youth Garden works with underserved DC area youth, educators, families and school community members out of a one-acre garden site at the U.S. National Arboretum. It provides creative hands-on learning programs for primary school children in garden science and nutrition in the classroom, school gardens and affordable field trips to the garden at the Arboretum. Volunteers from the Washington, D.C. office of the Holland & Hart Foundation worked to maintain and improve the garden teaching environment throughout the year, including spring clean-up, pruning fruit trees, planting and cultivating vegetables, constructing new compost bins, building a bird nest garden play structure, and impersonating a carrot at the Fall Fun Fest and the second annual Garlic Planting Party. The Garlic Planting Party was a great success, with over 100 attendees. The event included a garlic piñata, face painting, coloring, a band and delicious dishes made from the garden.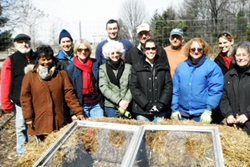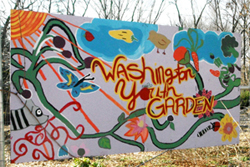 Arlington-Alexandria Coalition for the Homeless: Created in 1985, Arlington-Alexandria Coalition for the Homeless works in coordination with public agencies, businesses and community groups to give homeless people the support, shelter, counseling and employment training they need to regain self-sufficiency. As a part of its Holiday Hookup Program, members of the Washington, D.C. office committee of the Holland & Hart Foundation purchased clothing and gift certificates for five families, and Rosa Smith and Deana Lewis delivered them.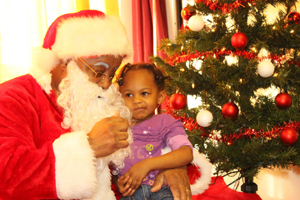 Additional Projects:
Annual Firm-wide Food Drive
Backpack & School Supply Drive
Cookie Exchange/Wrap Party for Donations to Arlington/Alexandria Coalition for the Homeless
Family Adoption Program
National Denim Day
Santa's Meet & Greet