2017
Incredible team of volunteers participated in the annual United Way Day of Caring. ​To support the United Way Day of Caring, a team of 20+ volunteers spent the morning at the Rose Park Community Garden, used by refugee families to plant gardens for their personal use. Our team got down in the dirt, weeding, shoveling and hauling compost, shoveling and hauling wood chips, and enjoyed some great company.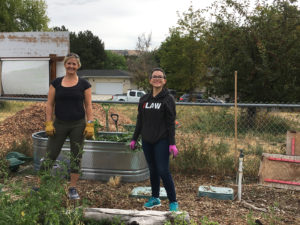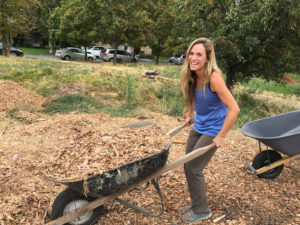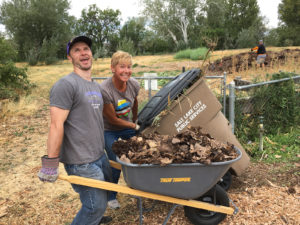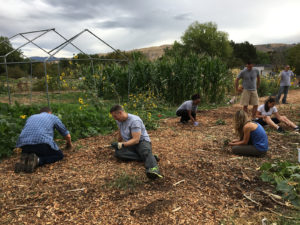 Enthusiastic team cheerfully tackles weeds and litter along Wasatch Hollow Preserve trail. Many families use this Salt Lake City Parks & Recreation neighborhood trail, which is close to a small park. Our mighty team of 50+ volunteers divided into teams and held a 'friendly' competition to see which group could collect the most weeds and litter by weight.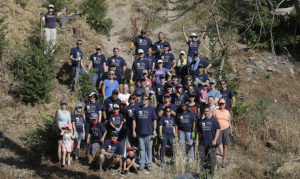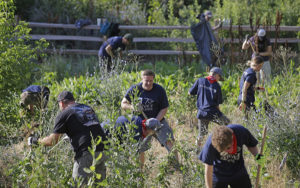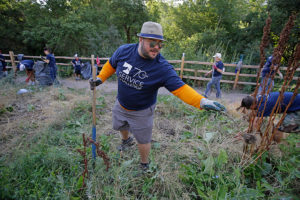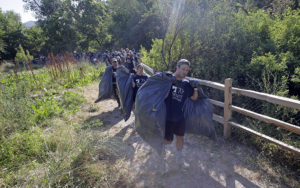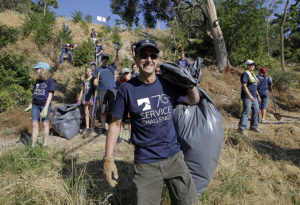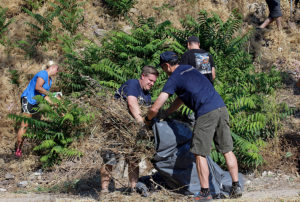 Photo credit: AP Photo/Rick Bowmer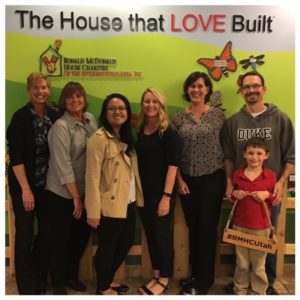 Ronald McDonald House: Many hands made quick work as a team of seven volunteers made over 40 lunches for families staying at the Salt Lake City Ronald McDonald House on an evening in April. Thanks to Barbara Wallin for spearheading the project and to the 14 members of the office who generously donated food or money to purchase food.
2016
United Way Day of Caring: Once again, an impressive team of volunteers from the Salt Lake City office participated in the annual United Way Day of Caring. This year, almost 30 volunteers worked up and down the S-Line in South Salt Lake (between 200 East and 500 East, 2200 South) pulling weeds, trimming, cutting down rope barriers, picking up litter, and planting new plants. Along with a hard day's work, everyone managed to have some fun in the sun.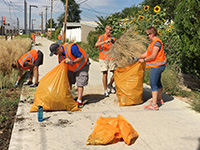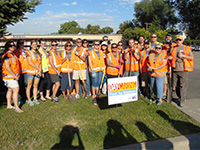 Lincoln Elementary Cooking Class: 30 members of the Salt Lake City office donated cooking and baking supplies, equipment, or cash to support a summer cooking class at Lincoln Elementary, a Title 1 school (for low income families) in Layton, Utah where many of children are affiliated with Hill Air Force Base. The school's teachers nominated vulnerable children to participate in a free summer school program where the children would be safe and receive breakfast and lunch. One of the teachers volunteered to teach a cooking class but lacked the funds to purchase supplies and food. With the donations from Holland & Hart – including 50 pounds of flour, rolling pins, toaster ovens, and a hot plate – more than 150 students who attended the summer camp cooking class enjoyed making pizza, smoothies, fruit smoothies, and learned some fractions along the way.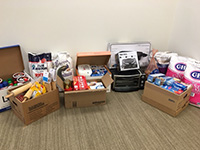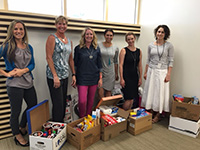 United Way Day of Action: Five summer clerks and 10 attorneys from the Salt Lake City office joined other volunteers to work at the United Way Day of Action at Hillcrest High School in Midvale, Utah assembling 1,000 hygiene kits and 750 school binders for the upcoming school year.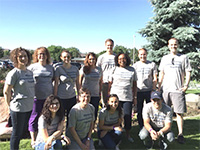 2015
Utah Food Bank: As an office, we collected 549 lbs. of food and $4,214 in cash for the Utah Food Bank. The food bank will be able to turn our cash into seven times that amount to purchase food from participating stores. Great participation in the SLC office.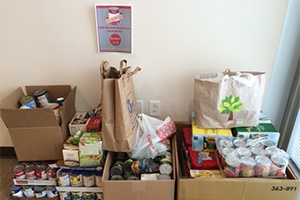 Giving Tree: There are currently 2,700 children separated from their families in Utah and placed in foster care. The Salt Lake City office sponsored 30 children this year through the Giving Tree. Each child requests three gifts to receive for Christmas and our office provided those 30 children with gifts. On December 10, the office stuffed stockings with goodies for each child in addition to the gifts.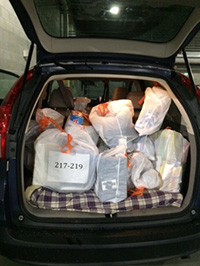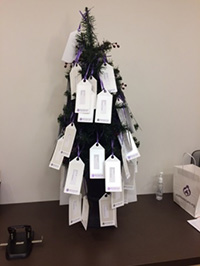 2014
Salt Lake City 20th Anniversary Day of Service:
More than 125 Holland & Hart LLP employees, family, clients and friends demonstrated their commitment to community service by celebrating the 20th anniversary of the firm's Salt Lake City office with a full day of service at Kearns Jr. High School. View video footage of this event.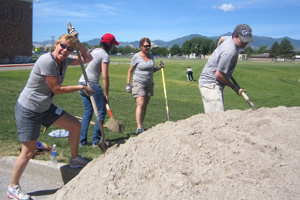 Holland & Hart receives State of Utah Commission on Service and Volunteerism's first Certificate of Appreciation for day of service at Kearns Junior High School.
2013
Candy Cane Corner: The Candy Cane Corner assists the YWCA, the Road Home and Volunteers of America by setting up a holiday store where low-income families can come to shop for their families. The Salt Lake City office committee of the Holland & Hart Foundation donated over $4,000 in clothing, toys, games, appliances and other essential items to the store, focusing on items for teenagers, who are often overlooked as a group in need. In addition, volunteers from the Salt Lake City office committee of the Holland & Hart Foundation worked for two evenings at the store setting up and organizing the donated items. We estimate that this project alone impacted as many as 1,000 people in need, who were able to shop for their families in an atmosphere where they were afforded dignity and the opportunity to pick out specific items for their children and for themselves.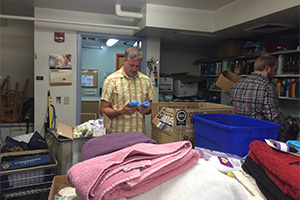 Additional Projects:
Annual Firm-wide Food Drive
Homeless Youth Resource Center Backpack Project
The Road Home