2017
Cleaning, organizing, and getting books ready for Washoe County School District's new school year. Office and family members met at a Washoe County School District warehouse to clean each page of an abundance of children's books for all ages. The books will be sorted by age group and delivered to a variety of Washoe County schools to assist with increasing literacy and build local school and home libraries. A variety of books that were not appropriate for children will also be delivered to local senior centers. Following several hours of cleaning and organizing the books, most of the volunteers gathered to enjoy a "thank you" lunch.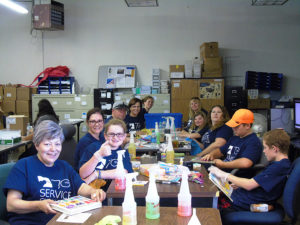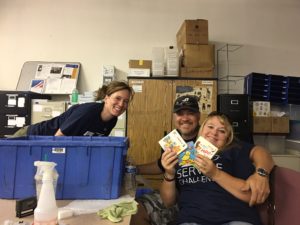 2016
Adopt-A-Family: As part of the annual Adopt-a-Family program, in 2016 the office adopted five local families who were in need referred by Big Brothers Big Sisters, Children's Cabinet, Boys and Girls Club of Truckee Meadows, Give Hope Foundation, and Children's Cancer Foundation. Marcia Filipas and Melissa Paschal delivered gift-filled stockings to the Children's Cancer Foundation.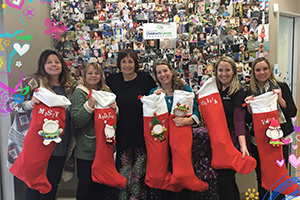 2015
VA Medical Center: Five members of our Reno office delivered six gallons of ice cream – donated by Baskin Robbins – and toppings to the VA Medical Center on a hot July day. Nearly 100 sundaes and cones were served to disabled veterans, VA staff members, and several children of the patients and staff. Volunteers visited one-on-one with veterans and were moved by their stories of combat and injury. Other office members donated money to purchase the supplies.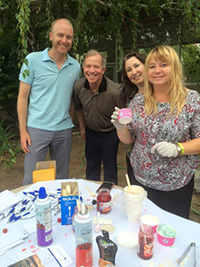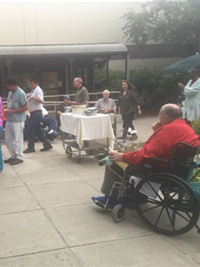 Washoe County School District Book Drive: During the Reno Washoe County School District Book Drive, the Reno office collected 1,255 books. The office's collection was delivered to young children in the community who need help with reading.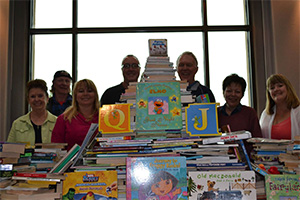 Additional Projects:
Annual Firm-wide Food Drive benefitting F.I.S.H. (Friends In Service Helping)
Clothing and household items drive benefitting High Sierra Industries/Washoe Abilities Resource Center and SPCA of Northern Nevada
JDRF Fundraiser