2017
Partnered with Wish for Wheels to build and deliver 50 new bikes & helmets for kids living in low-income housing. With schools closed for the summer, this year we built bikes for young kids living in two Denver low-income housing developments operated by Mercy Housing. Our experienced team swiftly constructed the bikes one afternoon and delivered the bikes in two stages. For many of these kids, this is their first bike – the smiling faces say it all!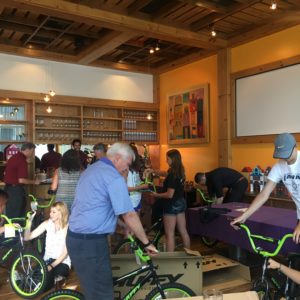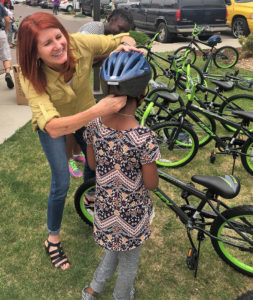 2016
Building Owners and Managers Association Toy Drive: Nine members of the DTC office donated $375 in cash or purchased toys towards the Building Owners and Managers Association toy drive that benefitted four charities providing toys, clothing, and food for kids in need.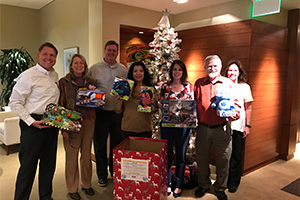 2015
Wish For Wheels: The DTC office partnered with Wish for Wheels and clients in a team "Build & Give" event in July. Members of the DTC office raised money for, assembled, and then donated 48 bikes to excited second graders at nearby Bishop Elementary School. The project gave nearly everyone in the office a chance to contribute in some capacity – by donating money, assembling, or delivering bikes.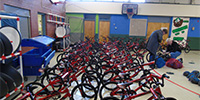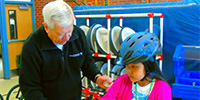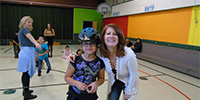 2014
Inaugural Epic Beer Festival benefitting We Don't Waste: Several people from the Denver Tech Center office volunteered at the Inaugural Epic Beer Festival selling t-shirts to benefit We Don't Waste (WDW). WDW is a Colorado-based nonprofit and innovative provider of food for the hungry. WDW collects unused food from venues, caterers, restaurants, and other food purveyors and distributes it to Denver's underserved populations. Their efforts augment existing food and supplies needed by community-based nonprofit agencies, with high-quality protein, high-quality produce along with wholesome, nutritional and varied "restaurant-grade" meals and personal hygiene items. WDW partners with approximately 35 food donors and about the same number of recipient agencies. They received approximately $7,000 from the t-shirt sales, including those sold by Holland & Hart Foundation volunteers.


Colfax Community Network: The Denver Tech Center office committee of the Holland & Hart Foundation hosted its annual holiday gift drive to benefit others in need in the local community. This year, the committee adopted 21 children from Colfax Community Network (CCN), providing them with gifts and some personal necessities. CCN is a Colorado-based non-profit formed in 1999 that advocates for and works on behalf of children and families residing in low-income, transient housing – primarily residential motels – along Colfax Avenue in Aurora, Colorado. Their motto with respect to children is "A Home Away from Homelessness." CCN creates a safe place where children can learn and grow, while being nurtured and motivated. At CCN, parents are offered the tools they need to provide for their family's well being. CCN's outreach helps address the isolation felt by many homeless families.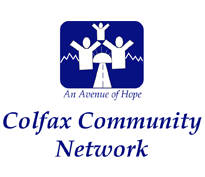 Additional Projects:
Annual Firm-wide Food Drive
Cinco de Mayo fundraiser
Lawyers in the Classroom