2017
Greeters at Kiwanis Community House worked 2-hour shifts for the Cheyenne Day of Giving. Cheyenne Day of Giving is a one-day community event for businesses and organizations to come together at the Kiwanis Community House in Lions Park. Churches, businesses, community groups, and individuals drop off non-perishable food, personal care items, crafts and supplies, medical supply equipment, eyeglasses, hearing aids, and the like. Attendees can also register to be a bone marrow or organ/tissue donor, and give blood. Donated items and 'wish list' supplies purchased with cash contributions are distributed throughout the year to various agencies that assist those who are sick or economically challenged within the Cheyenne community.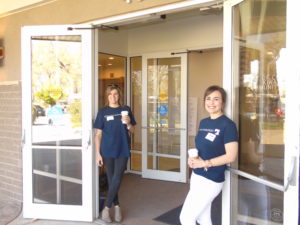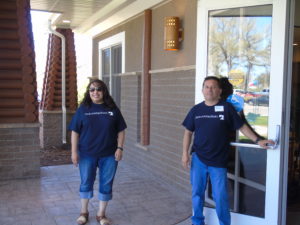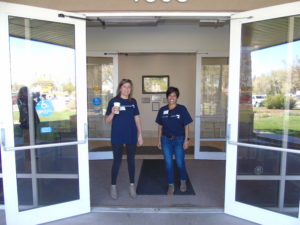 2016
Cheyenne Food Drive: The Cheyenne office collected $470 and 398.5 pounds of food in this year's annual food drive to help families in need over the holidays. With 32 people in the office, that's a whopping 27.14 pounds per person!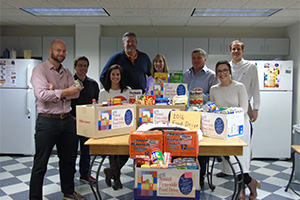 2015
Cheyenne Day of Giving: On the annual "Cheyenne Day of Giving" in May, community members in Cheyenne collect food and other items for several local charities that help the sick and the economically disadvantaged. The office conducted a canned food drive, and a drive for medical equipment, leftover prescription medication, and craft supplies. In addition to donations, more than a third of the office volunteered over the course of the day boxing and loading the donated items for distribution.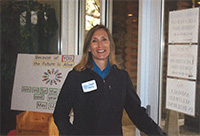 Adopt-a-Family: The Cheyenne office adopted two families over the Christmas holidays that we are also helping on a pro bono basis. They are aiding the grandparents in obtaining permanent guardianship of their grandchildren through Equal Justice Wyoming. The office raised approximately $1,000 to spend between the two families, bought presents for six children, the grandparents, and meals for the families. Efforts included raising money, shopping, wrapping, and delivering the gifts and meals.
2014
Cheyenne's Friday Food Bag Foundation Gets Financial Boost: A program started by Holland & Hart's Cheyenne office in 2007 to celebrate the firm's 60th anniversary has snowballed into a communitywide project and nonprofit foundation that soon will be delivering more than 800 bags of groceries every week to students and their families who otherwise would go hungry over the weekend.
The program, now formally the Friday Food Bag Foundation, began as a community service project of the Cheyenne office to provide weekend meals to students who qualify for the free/reduced-cost lunch program in Laramie County schools. It had been observed that many of those children were able to eat a hot lunch at school but had very little or nothing to eat most evenings and over the weekends.
Using seed money from the Holland & Hart Foundation as well as individual donations, staff and attorneys purchased single serve, non-perishable, easy to prepare food items, packed them in bags and delivered them to the schools for distribution.
Word got out in the community, and donations from individuals, firm clients, civic clubs, and churches started pouring in. By the end of 2009, the program had become too big for the office to handle alone. With donations and the help from Kiwanis, a nonprofit foundation was established.
With donations and volunteers from throughout the Cheyenne community, the program is currently distributing 530 bags per week to students in grades K-8. Recent grants and donations totaling $73,000 are now making it possible to extend the program into high schools, which will increase the number of bags distributed each week to more than 800. The high school program will include a volunteer component allowing students to contribute by volunteering their time to help fill and prepare the bags for delivery.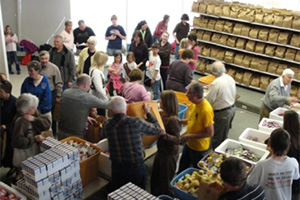 Festival of Trees: The Festival of Trees is an annual auction and fundraiser hosted by Magic City Enterprises, a nonprofit organization that serves adults with disabilities in Cheyenne by offering job training and job assistance, as well as social integration and activities. Members of the Cheyenne office committee of the Holland & Hart Foundation decorated a tree with the theme of "Peppermint Twist" for donation to the auction. A group of attorneys, paralegals and secretaries from the office shopped for the tree and decorations, and then the office gathered with their families on a Saturday afternoon to decorate the tree. The Peppermint Twist tree won the "People's Choice" award and ultimately was auctioned off for $600, which went directly to Magic City Enterprises.
Additional Projects:
Annual Firm-wide Food Drive
Habitat for Humanity Build Day
Lee National Denim Day
Operation Back to School
Stern Family Summer Project